Featured Articles Archives
← Older posts

Photo Credit: Edward Keng
Long before it was chic to work out over the lunch hour or jog to stay in shape to eliminate as much stress as possible, an intrepid group of men at Georgia Tech decided that they wanted to exercise and workout over their lunch hour. Whether the attempt was to manage stress or have fun many healthy, competitive, friendships began about 50 years ago and the activities that sparked those relationships are maintained to this very day on the campus. Recently, John Cerny and Edward Keng shared a brief history on Georgia Tech's NBA (Noon-time Basketball Association).
John and Edward said that among the early participants were John Cerny, Edward Keng, Allen Ivey, Jim Toler, Jim Cofer, Bud Sears, Allen Ecker, Charlie Pollard, Bob Lowell and Dick Johnson. A few first began by playing paddle ball in Peters Park. When the workout evolved into basketball, at first they had to play one-on-one, three-on-three or four-on-four till others joined in, but they would not be deterred. They played outside on concrete until they found a facility, the Old Naval Armory gym in which to play. They later played in the practice facility next to the Alexander Memorial Coliseum and were thrilled to occasionally play in the coliseum. In the late seventies-early eighties the Student Athletic Complex with its hard rubber floors was a welcome playing site for sore, old aching knees.  Today the NBA plays on the fourth floor of the Campus Recreation Center (CRC), one of the most outstanding recreational facilities in the United States. There are often two or three games being played simultaneously on different courts over the noon hour especially on Mondays, Wednesdays and Fridays.  The variety of recreational activities and programs run in the CRC could hardly have been imagined in the late 60's. Today students, faculty and staff all benefit from the facility and legacy of noon time basketball.
The benefits and outstanding participants in the noon time de-stressors are very impressive.  The positive and healthy life styles led by the NBA players tell only part of the story about the contributions of these early pioneers. The professional and community leadership contributions tell another part of their stories. Dr. John Burson is a reknown EN&T specialist. He has gone back to Afganistan three times to help out or relieve physicians so that they could come home and spend Christmas with their loved ones. Dr. Daniel Papp is president of Kennesaw State University. Dr. Jerry Thuesen still holds the consecutive varsity basketball free throw record at Stanford University. Jim Reedy directed the Student Athletic Complex and was a really great shooter/player. Tom Akins headed the Georgia Tech Co-op Division. Dr. Bill Osher  was the founding director of the Success Center at Georgia Tech and Dr. Thomas A. Parker was the founding director of OMED and directed the Georgia Tech Counseling Center. Allen Ecker became the Chief Technical Officer at Scientific Atlanta. Dick Johnson headed the Radar Branch of the GT Engineering Experiment Station, now GTRI. Unfortunately, there is not enough space in the article to cite the outstanding accomplishments of all of the noon time players. They are all very well respected men in their professions and communities. The guys reported that they still work out in some form and attribute a very positive and healthy life style to the habits born from the attitude that "working out was essential to their mental and physical health." Some of the guys passed away but left a legacy with their NBA buddies. Bud Sears, Fred Cain and Dick Johnson are missed. Dick Johnson's health conscious attitude made him decide that any meetings he had for classes, etc. took place before 11 am or after 1 pm so that he could get in his beloved basketball game. Professor Brooks played well into his 77th year. He was so respected that all of the guys called him Mr. Brooks. Besides him being strong as an ox, he had a deadly underhand shot from what is called today three point range.  Assistant head basketball coach, Byron Gilbreath often played and helped the guys secure facilities in which to play.
Next month in Part Two: Additional insight from participants and more pictures of the joyous meeting.
THANKS TO THE Georgia Tech NBA Players
Dr. Thomas A. Parker, LPC, CPCS
Posted in
Featured Articles
,
Featured Articles Archives
|
Comments Off
After battling the national flu epidemic, a lot of which was stress induced, most of America is ready to spring into a better remainder of 2013. Daylight Savings Time will begin March 10, 2013 at 2 am. Let that be a significant day in your De-Stressation process.
Assess your past year from a stress perspective and activate plans to make this year one in which you have more serene experiences. Were you calm and collected most of the time? Were you nervous and jittery? Did the smallest thing throw you off of your intended plans? Were you on your last nerve with your family, your significant other, and/or on the job? Did the drive home and traffic make you want to become the Hulk and destroy whoever or whatever was causing the traffic to move too slowly or erratically? If any of those conditions affected you, now is the time to begin controlling how you feel and react. You do not have to settle for Default Negative Thoughts about situations you face. You do not have to let Default Emotional Reactions / Response(s)(DERs) rule you and cause more problems. Your stress can accumulate and make you more vulnerable to react uncharacteristically. Also, remember that your stress causes you immediate and long term emotional, psychological and physical problems.
No one is immune to anxieties about things that are seen as threatening. Consequently, we all inadvertently practice getting better at being stressed. We think we are really handling things well until some mishap or physical reaction occurs that can surely be attributed to the accumulation of stress. Most people give up, shrug their shoulders and ask themselves, what can I do about it? Another common reaction is to have a short term memory loss once the stressful situation seemingly passes and go on about our daily activities. That reaction does not solve the short term or long term problems that stress produces.
Make this the year that you activate some Secure Enhancement Life Focus plans. It's OK to have SELF plans. That protective process is different from being negatively selfish.  Here are some suggestions to put forth in your SELF plans:
1) Assess what is happening in your environment. What and Who are your stressors?
2) Identify Triggers for your anxiety
3) Identify physical, emotional, or vocal indications  (higher pitched words, hollering,      screaming, or crying) that indicate your stress level is elevated
4) Work to analyze and find solutions to the problem(s) that exist. Realistically analyze them and decide if you or other parties are responsible for the problems
5) Be proactive in dealing with the next situation by setting up an action plan to combat the situation
6) Practice, practice, practice your response before you face the next encounter
7) Give yourself credit for taking the action that you take.
Your action plan can be specific to the situation(s) you are encountering but you may want to consider using one or more of the following:
1) Assertion to confront the situation or person
2) An internal dialogue to counter the situation
3) Intra Muscular Tension Control that is learned and practiced
4) A regular exercise program
5) Dietary changes which might include the intake of less caffeine or other stimulants that may increase your impulsivity and effect you negatively in the long run.
Above all else, remember that whatever looks like it is terrible and the worst possible situation or series of events is not the end of the world. The next day, the situation may resolve itself, you may develop a better plan to handle the issues or get help to overcome the issues.
Dr. Thomas A. Parker, LPC, CPC
The Stress Rejection Doctor
Posted in
Featured Articles
,
Featured Articles Archives
|
Comments Off
Director of Student Development
Abraham Baldwin Agricultural College
Chair Elect, CDA; Current Coordinator of the CRN; Past Chair.
Secretary of RACDS; University System of Georgia
President of GA-AHEAD (includes USG institutions, Private Institutions and Technical Colleges)
SP:            How long have you been professionally involved in stress reduction?
A:            I saw my first client as a therapist in June 1984 so a few years
SP:            Have you held specific titles and responsibilities for stress reduction on your job?
A:            I believe the title, "Counselor/Therapist" alone invites discussion about peoples' lives.  And people talk about their problems—they seek understanding, resolutions, normalcy, right?  So just the professional title, "Counselor" might suggest an opportunity, an avenue, for stress reduction.  As far as the "responsibilities" the answer is: absolutely.  Whether through one-on-one therapy, educational workshops, as an invited guest classroom lecturer, offering screening sessions or handouts/brochures, as well as referral for medical attention, psychiatric support or other specialized support (e.g., nutritional, Vocational Rehabilitation) working in a college counseling center is very much about helping students find healthy ways to manage stress.  Key word: healthy.  Oh, yes—and helping faculty and staff, as well as parents/family members—deal with stress effectively.  And that key word, again, healthfully!
SP:            Have you developed specific programs, workshops or presentations to address stress for your students/clients?
A:            Yes.  I have been blessed by knowing so many wonderful professionals like Dr. Parker who have shared ideas, programs, handouts, thoughts and consultation with me.  In addition, there is so much literature 'out there' in the fields of counseling, medicine, psychology, chiropractic medicine, religion, biology, and so on about stress.  I encourage my students to read all they can (internet can be a great resource!) about stress, anxiety, depression—they can be intertwined.  It seems, unfortunately, common to not have one of these concerns without another.
SP:             Describe the program(s) including the name or title, goals and outcomes.
A:            Of course the typical, "Stress Management" titled programs seems to grab attention.  I purchase the Channing-Bete brochures for the counseling center and the one titled, "Stress Management" is hard to keep in stock!  However, I prefer when giving presentations to have a more indirect approach so I address issues that often bring stress to students' lives.  For example, I can offer a presentation on relationships (students love that topic) and then address abusive behaviors.   If I presented "Abusive Relationships" I doubt I would have anybody show.  It is baffling how so many students do not know or are aware of the many forms of abuse.  They may not be aware that limiting time with friends and family, name-calling, shoving, yelling, pinching, controlling cell phone/texting use are forms of abuse.  "Dream Interpretation" can be a fun way to use dreams to increase self-understanding about issues that may be smoldering in a student's psyche, or as a lead in to a discussion about what constitutes healthy sleep.  "Time Management" is a workshop all about reducing stress.  "Handling the Holidays" can be an emotional topic and it is rewarding to help students find ways to equip themselves with healthy ways to face the holidays and semester breaks if home is not healthy for the student.  Some of our Community Assistants present "SPA DAY" where they have different stations/tables set up in a room for students or professional volunteers to give a neck rub, a hand rub, a manicure or pedicure, samples of healthy beverages and snacks, a Swiss ball for simple but great exercises, head phones for relaxation tapes and music, and so on in introducing inexpensive but great ways to incorporate healthy ways of managing stress.  It also helps them connect with other students.
A FOOD and SOCIAL time is really important after every event so students have a chance to mingle with each other.  It is hard to do this after a class presentation but I always hand out the Center brochure that includes my credentials, office location and contact information before my discussion so they can contact me later.
SP:            What are the primary stressors faced by your students/clients you have observed or discovered?
A:            Money problems (especially with the economy now—I have so many students trying to help their parents out financially), relationships (dating, roommates, family), anger, family problems (divorce, health, children), history of incest, psychiatric history, not adhering to medical regimen (e.g., not taking prescribed medication for diagnosed disorders including Bi-Polar/Manic-Depressive, ADD, depression), relationships abuse, time management, unhealthy behaviors (substance abuse, poor dietary habits, lack of exercise, minimal sleep, caffeine over-use), serial monogamy,  obesity, legal issues (e.g., underage possession of alcohol, marijuana possession), acquaintance rape, sexually transmitted diseases, unplanned pregnancies, eating disorders, cultural issues, sexual identity/orientation/coming out, denial of having a disability and not using approved accommodations, being placed on academic probation/suspension, test anxiety, low self-esteem, first generation students, fear of failure, fear of success.  That touches the surface.
SP:            What approaches have you used to help your students/clients cope with their stress?
A:            Educate, educate and educate.   Students, typically, at first do not understand why I want them to learn all they can about what they are struggling with and want to eliminate! "Really?  You want me to read about something I hate feeling?"   I encourage them to realize that they more they know about something (stress, anxiety, depression) the more they will understand it. Then the constellations of sensations that go along are not so frightening.  For example, "I now realize that when my hands start shaking and my chest is feeling tight, I am not going to die.  I need to think my calm thoughts that Dr. Martin encouraged me to create and I have been rehearsing, do my deep breathing, sip some water and I will be fine."  I love teaching students about the "Fight or Flight Theory."  Some may have learned about it in Introduction to Psychology or Biology but they have not yet learned to apply it to themselves.  It is so cool seeing them learn to reframe the four letter words: exam, test, quiz, into something that they no longer need to have a prehistoric life-or-death response to when they can give themselves positive messages instead!
1)    Embrace, embrace and embrace.  Students look at me with 'this look' I have found to be predictable (the "Really?" look again) until I explain what I mean but I do have their attention!  I use the 'sand metaphor'.  I do not know who developed it so cannot give credit to the creator but whoever it is gave a gift!  The metaphor is that I give my student a handful of sand that I want to get back in an hour.  I ask what would happen if the student clenched his/her hands together to hold the sand.  They usually figure out that they would squeeze it/choke it and there would not be any sand left. Then I ask what if the student just sat calmly and held my sand until I came back for it?  They almost always say that they would have my sand for me.  So then we talk about the parts of us that we may not like or want but that, they too, are a part of us and that we need to embrace those parts kindly and gently just as they did the sand.  I use the line, "This, too, is a part of me.  I may not like it, but now I can work with it."  Repeatedly, I see a look of relief on students' faces.  It is as though the fight is over.  They learn to 'hold the sand.'
2)    Listen.  It seems so easy to get 'caught up' in life and the 'rat race' that we lose touch with our inner voice/the siren/the flag/intuition….whatever we call it.  When a student is referred to me, especially if the student has had an angry outburst on campus or has made unhealthy choices (e.g., arrested for underage possession), I always ask, "You know that voice inside?"  They always answer, "Yes."  I then ask, "Where was that voice when you made the choice you did that got you in trouble?"  The student forever replies, "I did not listen to it."  I then say, "You are so blessed to have that voice and somebody cared enough about you to help you develop it.  Your task, now, may be to learn to listen to that voice you were blessed with.  It seems to have healthy answers for you."  Students seem relieved to find they have a tool so ready for their use (and free at that).  I discuss with them about how low they feel right now but how much a relief it is now to know they never have to feel 'this way' again since they now know so much more information, know to listen to that inner voice.
3)    Best Friend Talk.  It continually amazes me how so very many of us say things to ourselves that we would never, ever say to a dear friend, much less an acquaintance!  We use abusive words with ourselves such as, "That was so stupid!" or "You are such an idiot!" or "You are so fat!" or "Of course you messed [it] up!" or "You are going to flunk this test!" or
"What a jerk!"  and "You are such a failure."  I talk to my students about talking to themselves in ways they would talk to their best friend. Period.  No more mean self-talk.  Role playing is helpful here.  Or I may use myself as an example.  "Okay, I have to make a presentation to a class here on campus.  If I tell myself I am going to really mess it up, forget what I am supposed to lecture and discuss, the students are going to laugh at me, start texting their friends, some may get up and leave, what is going to happen?"  The student usually says, "You will really mess up!"  Then I ask what might happen if I tell myself, "I am so excited about talking with this class!  This is a topic I really enjoy and I want them to learn to enjoy it, as well! This is going to be fun!"  They usually respond, "It will go well."  They get it!  Our self-talk is the loudest talk we will ever hear in my book.  And that is regardless of the voice behind the talk!
4)    Little Boy/Little Girl.  When I keep hearing the negative self-messages from a client, I ask what he/she would do if, after leaving our session, he/she saw that a child was standing outside the building alone and crying?  Each student seems to have a sweet way of saying he/she would ask the child what was wrong, try to help the child, provide comfort.  Then I use the Inner Child metaphor where each of us has a Child Within.  I ask what the student is doing with his/her Inner Child and they usually say something along the lines of not paying attention to it. They really do seem to understand what I mean.  They know they are not in touch with their inner being/self/soul/heart.  I further it by suggesting they have put the child in a closet and shut the door.  Instead, what if they embraced the Child and let him or her come out and play?  This is a good way to cycle back to the healthy behaviors and having fun.  I emphasize that fun does not mean expensive.  Fun can be reading a book from the campus or public library for 20 minutes a day (free).  A walk around campus (free).  Sitting by the campus lake (free).  Volunteering for 2 hours on the weekend (free).  Listening to music for 20 minutes (free).  Taking a bubble bath….practice deep breathing….call a Grandparent or Aunt/Uncle you miss and connect by sharing your love, appreciation for what they mean to you and the wonderful life lessons you have learned from each.  Write a poem (free).  Dance alone like crazy and laugh at yourself for 15 minutes (free).  Watch a duck (how can you frown when watching a duck waddle….just image it and you will smile!)  Splurge on an ice cream cone (or fat and sugar free frozen yogurt) as everybody smiles when enjoying and ice cream cone!
SP:            If you have 3-5 suggestions to give to your students/clients on how to reduce or cope with stress, what are those suggestions be?
A:        I love imagery, metaphors…..answered in question above?  I always try to ask, "How is your spiritual life?"  That can mean attending church services of a certain denomination to praying to God to praying to an entity to sitting by a lake or spending time in the woods/forest/nature.  Students always have had an answer, even if it was, "Not where it needs to be."  Students seems to know what they need and what they need to do to get back to their healthy point in spirituality….whatever that means to each.  It is very personal, usually very emotional and healing. This gives a student a 'plan' to follow whether making new connections on campus or with past spiritual rituals/connections.
SP:            What percentage of the student population or clients is adversely effected by stress?
A:             I know the highest percentage statistically can be 100%. To answer your question, 150%
  Seriously, all students, faculty, staff, administration face stress.  Even our most successful student leaders face issues of time management, meeting expectations, financial issues, juggling responsibilities.  Grounds keepers, police and building custodians…and dining services workers?  How can one ever meet everyone's demands?  "The tree was cropped too short/too tall; the food was too seasoned/not seasoned enough!  I should not have been given a ticket as I wasn't speeding that much!"  Everybody faces stress.  It is all about how we deal with it.
One night years ago before everything became so automated, I came home to a utility bill that was about $2000 when it was usually about $160.  To use my student response of, "REALLY?" my response was "REALLY?"  A friend was at my home when I opened my bill and saw that I tossed it aside and concurrently asked, "Aren't you going to worry about it?"  My response was, "It is 6:00pm.  The utility office closed at 5:00pm and will not open until 8:00am.  There is not anything I can do about it now. I will call them tomorrow at 8:01am but I cannot do anything about it now.  Nope, I am not going to worry about it tonight."  Mark Twain has some great quotes about stress and not worrying.  That "stress stuff" has been around a long time.  He helped me toss aside my utility bill that night and I had a nice evening.  The next day I found out it was a computer glitch that impacted most of the city's billing.  Whew!  I did not waste that evening!
SP:            Does the severity of stress seem to be a function of developmental stage of your students/clients?
A:            Stress is stress.  "I just won the lottery!" is a positive event but my body does not know the difference versus "I just failed my Chemistry Test!"  That is where the education comes in.  My body just got battered by lots and lots of hormones from my stress reaction regardless of the event being positive or negative.  I really like Hans Selye's publications that can be found in stress related material and research.  And there is so much 'out there' so we can self-educate and help others!
This is a good, challenging question.  I would love to hear from your readers about this question. How thought provoking!   I mean, being bullied as a Pre-K kid is painful, abusive and stressful. Bullying the 7th grade student because of a disability is painful, abusive and stressful.  Being bullied as a college student who is wanting to transgender is painful, abusive and stressful. Being an elderly person who has adult children who are not kind is painful, abusive and stressful.  The severity of stress is case by case on "The Spectrum of Humans".  Yet, think about the wicked events we hear about on the news, across our country, and/or internationally.  Stress is stress.  How equipped we are to deal with it is so situational. Some ask for help, some begin self-injury, some end their lives, some develop health issues.  What a good question.  Perhaps the stressors change over our developmental 'rainbow' (thank you, Dr. Super!) but how we deal with and interpret it is what matters?
SP:            How can stress be helpful to students or your clients if it can be?
A:            Yes!  A little or a low level of stress may motivate me as a student to plan my schedule so I will be ready for my next test or presentation.
I know that for myself as a student, I used to become overly anxious.  I could not stand that feeling!  So I learned to channel that negative energy into a positive direction:  I learned to plan.  I used that painful stress to become a motivation to make an action plan.  Rather than sitting and becoming a nervous wreck (and I became good at that—remember, "Practice makes perfect!") I learned to take action.  Step 1; Step 2; Step 3.  I keep a calendar so I do not have to THINK about remembering things.  I just look at the calendar!  I keep lists, whether for shopping, work, house 'to do's' or for future plans I need to make.  As long as it is not compulsive and anal, keeping a calendar can be relaxing since I know that simply "At a Glance" I know what is ahead.  [calendar I use is 'At a Glance']
SP:            To what degree have you found that gender, race or socioeconomic status played a significant role in the amount of stress in the lives your students or clients?
A:            International students, different cultural/ethnic backgrounds, lower versus higher socioeconomic status, religiosity, sexual orientation/gender, first generation, "cultural imports" like myself (I am from the Midwest and lived in the North and not the South so have had to find ways to be accepted with my differences in understanding), being an only child who had his/her own bed and bathroom to now sharing with others, athletic versus obese, Gothic versus Preppy, campus leader versus campus non-leader, traditional versus non-traditional aged student, and this list goes on.  The degree is huge.
SP:            Are there any questions or comments you would like to address and would suggest as a part of an effective way of addressing stress?
A:            Yup!  Keep a sense of humor.  Always remember that we can find some silver lining in every dark cloud (who penned that?  It is awesome!)  There is always a life lesson to be learned from every obstacle we face.  And what I find really special?  No matter what horrible burden we face in the future, whatever we endure?  From that experience we will have learned and gained a special radar/flag/inner voice that will then allow us to help somebody else in a way that we would not have been able to before.  And that goes across ALL college majors.  A student can be an agricultural major.  The student will still work with workers, vendors, family and staff.  It is a 'parallel' healing.  And what a gift we have to offer from our hurtful and stressful experience.  We get to help somebody else!   So….stress does not have to be all negative.  Stress can offer each of us an opportunity to heal.
Interviewer: Dr. Thomas A. Parker, LPC, CPCS

Posted in
Featured Articles
,
Featured Articles Archives
|
Comments Off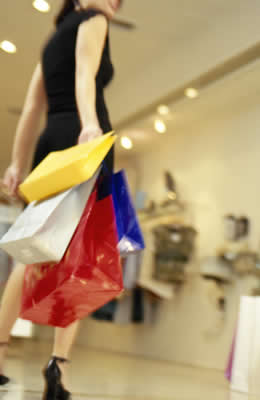 When does it ever end? Unemployed or under employed, under paying jobs, no raises, and the list goes on. Yet the desire to show loved ones and friends the value of your relationships and what they mean to you and the overall good feeling of Christmas increase the pressures to buy gifts and provide things that may put you in debt for months or years to come. In the course of getting information about possible gifts or reimbursements, have you been frustrated by calls to companies and being handed from one representative to another. Do you or a loved one have complicated and stressful travel plans? Consumers encounter numerous stressors in preparation for and during holiday seasons.
        If you are experiencing consumer holiday stress, here are a few questions you must consider: How are you going to de-stress? Are you afraid of being seen as a modern day scrooge? Is it necessary to buy gifts for every single family member? Does your family select names for gift exchanges and put a limit on how much the gift should cost? How do you handle the frustration of shopping and the crowds. Did you get pulled into the hysteria of Thursday night/Black Friday? Did you try and avoid a lot of the chaos by participating in Cyber Monday/Week?
        I hope you answered the questions above with self-empowering responses that lowered your level of stress.
        Do not forget to exercise and control your eating. It is still good to use other relaxation techniques including deep breathing, intra-muscular tension control, meditation, and deliberate slow down periods throughout the day. Control your thoughts so that you are not seduced into unnecessary purchases which can look good and manageable at the time of purchase. Reframe from impulse buying and before you purchase, make a list of all of the gifts you want to buy, the prices of the gifts and how long it will take you to pay for the gifts. It is OK to decide that the overall cost or prices of certain items are too high and if it will take you longer to pay for the items than you like, give yourself permission to temper your purchases. Hopefully, you were able to take advantage of the price reductions during Cyber Monday/Week and have used your wisdom to lessen your consumer stress.
Dr. Thomas A. Parker, LPC, CPCS
Posted in
Featured Articles
,
Featured Articles Archives
|
Comments Off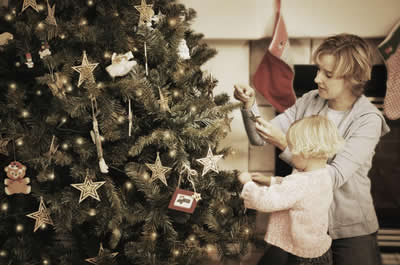 Holidays really illuminate the essence of stress because there is good stress and there is bad stress during most holiday periods and especially around Christmas. The joy of giving and receiving gifts, seeing the smiles on the faces of our loved ones and a general congenial attitude throughout the country all create mostly pleasant feelings. Everyone welcomes the good times. However, thoughts of losses including loved ones who are no longer with us, lost relationships or loneliness often elicit feelings of depression.
Many of us have been forced to cope with the loss of jobs, homes and, in the current economy, a way of life that allowed us to afford to give in the spirit of Christmas. Some people are feeling extreme stress to buy gifts and, maybe host large gatherings that they cannot afford at this time. The debt will cause the stress to linger even longer. I urge you to make tough decisions and give in the spirit of love if you can. Give only what you can afford to give or buy gifts that are not as expensive as you have in the past.
Sometimes the gift of attention, visit to a friend, relative or the elderly can help them and you feel the true meaning of the holidays. Try Random Acts of Kindness because they can work wonders. Another way to combat holiday depression and stress is to identify things that are triggers for the negative emotions and eliminate negative self talk that may equate your self-worth with the expense of gifts that you give. Engage in self talk that creates a positive internal dialogue about your choices during the holidays.
As the holiday period approaches, generally the good and bad anxieties begin to emerge. You can make this holiday period one to remember and less stressful by giving what you can truly afford to give, identifying negative triggers and creating a positive internal dialogue that allows you to truly enjoy this holiday period.
Utilize the Quick Tips (QTs) – Stress Reduction from the November 2012 issue of Serenity Pathways. Finally, I recommend the Serenity Prayer as an oldie but a goody.
Happy Holidays,
Dr. Thomas A. Parker, LPC, CPCS
Posted in
Featured Articles
,
Featured Articles Archives
|
Comments Off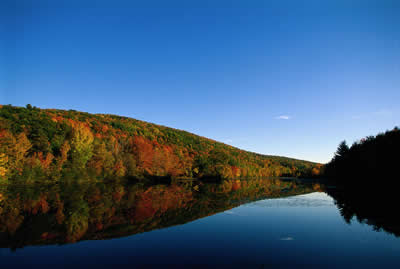 Begin your day with a mindful, positive view of things you will accomplish that day
Decide if you want or deserve to be stressed about any situation today
Take the time to think good thoughts about each meaningful situation that you face
Evaluate and change your perspective situations (good, acceptable, really negative) to positive perspectives
Look at the pros and cons of your rational alternatives and make good decisions
Choose the best option and act on it
Give yourself a pat on the back for taking the opportunity to be self-empowered
Happy Thanksgiving and have a prosperous holiday season.
Dr. Thomas A. Parker, LPC, CPCS
Posted in
Featured Articles
,
Featured Articles Archives
|
Comments Off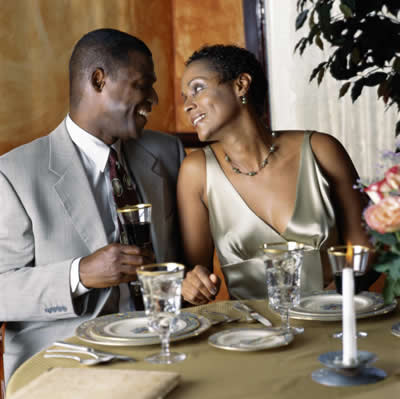 Holidays like Thanksgiving are for loving relationships, smiles, laughter and should be a minimal less stress period. However, there can be good and bad stressful experiences at these events. Relationships are often governed by long held experiences, memories, thoughts and beliefs about relatives and friends as well as the things that happen at the event. Beware of old negative experiences leading to Default Emotional Responses (DERs) which lead to Default Behavioral Reactions (DBRs). Here are some tips to help you create less stress during holiday functions:
1)     Be mindful of triggers that activate stressors and avoid or eliminate the triggers
2)     Be mindful of triggers that ignite relationship difficulties and avoid or eliminate the triggers
3)     Create a positive rational dialogue to counter the negative thoughts or situations before the gathering. *
4)     Give yourself the permission and power to use the response(s) you have created
5)     Create as much positive talk as possible about a loved one who may not be present.
6)     Take mini-stress breaks throughout the day or as needed.
7)     Encourage and support the efforts of others to be stress rejecters and tranquility makers.
*Decide on any ALTERNATIVE INTERNAL STATEMENT OR DIALOGUE, etc. you want to use to COMBAT and CHANGE each situation. Write down the new approach, especially when you first begin using it, until you feel comfortable about the progress you have made that enables you to handle the situation. (If you were making a presentation at work, you could use a similar approach. If this is important to you, make the commitment to work for the change.)
PRACTICE, PRACTICE, PRACTICE and PRACTICE the alternative internal statement or dialogue before you engage the person or situation.
Think of the PERSONAL OR RELATIONSHIP BENEFITS or the way things will be different when you use the different approach(s).
Posted in
Featured Articles
,
Featured Articles Archives
|
Comments Off
Halloween anxiety is not what you may think.  It is not a fear of Halloween –BOO!  (Don't be scared.)  It is an anxiety that occurs with the anticipation of the upcoming Holiday Season.  As soon as Halloween is over, at 11:59pm, retailers across the country mark down the remaining candy and decorations and start to pull out all the stock—Christmas stock—and hire seasonal workers to get all of the holiday decorations up as the race begins to be among the first to be fully decorated to jump-start the spending rush.  After all, "'tis the season to be jolly."
Staying mentally and emotionally strong and focused will help to reject the stress that is associated with the holiday season.  Preview the following list to get a heads-up on stress.  Add to the list as the week progresses into Thanksgiving Day and Black Friday.  And above all, share the list with family, friends, and colleagues.
Make a list of the items that you intend to purchase prior to making the trip to the store.  The list may serve, in part, to keep you focused.
Stay clear of "window shopping."  New items hit the stores in October and become more and more visible as it gets closer and closer to Christmas Day.
Proceed with caution with lay-a-way plans.  If you cannot afford it, then re-evaluate whether you should purchase it.  Living beyond our means make for a stressful situation.
Keep it simple.  Spending less to impress means having more to store.  You would be surprised at the number of stores that have jumped on the "comparative pricing" bandwagon.  Take advantage of it.
Try online shopping to stay away from stressful conditions.  The decorations and music supplied by retailers to get you in the mood also stir up memories that could leave you sad and depressed.
Pack away the tear-jerker movies—even the ones with happy endings.  Crying over someone else's problems only tends to magnify problems that you never knew existed.
Re-design your exercise routine.  Add something new or different for the season.  Include a new exercise buddy.
Advocate for lighter and more nutritious Thanksgiving and Christmas dinners.  Start researching recipes today.  And vow to re-think the guilt desserts—you know the ones that you center your New-Year's-resolution around.  If nothing else, think moderation.
Focus on the reason for the season and shy away from the heavy commercialism.  Look to your family and friends for love and support and your faith for strength and guidance.  Prayer and meditation are excellent ways to reject stress.
–Ain Modeira Baderinwa
Posted in
Featured Articles
,
Featured Articles Archives
|
Comments Off
Dear Stress Rejection Doctor,
Over the past few months, I've been experiencing a great amount of stress over the upcoming election. The 2012 Presidential election is a large stress factor in the lives of many people in this country right about now.  Critical issues will be affected by the outcome of this election.  Over the past eight years, the bottom has fallen out of the stock market, unemployment rates have increased significantly, the bottom has fallen out of the housing market, and millions of people have lost their homes.
When I look closely at the upcoming election, I realize that the outcome can significantly affect my life as well as the lives of the people whom I love and care for the most.  Lucky for us all, Presidential election stress only happens once every four years.
First, I stress out over the Republican and Democratic primaries, deciding who will represent each party.  Once that decision is made, most of us settle into supporting one candidate or the other.  There's also a large group of us who are undecided which is yet another aspect of presidential election stress.
Second, I stress out over the campaign advertisements, the mudslinging, questionable information from both sides, whether it's fact or fiction, and who's going to better represent my long term goals and objectives.  When it's finally time to vote, I stress out over waiting in long lines to cast my ballots while thinking about what happens if my candidate doesn't win.
Some possible stress rejecters are to go to early voting and avoid the inevitable long lines.  If I miss the early vote times, I plan to take reading materials that are not related to the election.  Also, I plan to work on some positive solutions for my own situation regardless of the election outcome.
I would love to have some professional feedback on how to best handle election stress over the next few weeks.
Signed
Election Stressed
Dear Election Stressed,
I commend you for articulating what the vast majority of Americans and others around the world are feeling regarding the American Election Drama in which we are all engulfed. The campaign for the presidency of the United States has everyone talking and worrying about the outcome. The polls show vacillating positions on who is leading in local and congressional elections and, more specifically, between President Obama and former governor Romney. It seems like a crawling marathon with media dramatically giving updates every 15 minutes on the status of the race. The pace at which the economy improves and increase of jobs  impact unemployment rates and whether people will be able to keep their homes or purchase homes, cars, etc.  Moreover, when there is economic strife, the economic problems affect the levels of tension and relationships between family members and among people. Conversations around the water cooler at work become more heated and personal opinions about co-workers and associates are affected as well. The stormy clouds of stress are well settled over America.
The issue of which candidate is truthful or will work best for the American people and not create another Bush administration has been further clouded by PACs that finance negative ads. Record sums of money have been received by the PACs for Republicans, Democrats and even Stephen Colbert. The negative ads preceding and following the presidential debate have been intense and were intended to sway those who do not think for themselves and critically analyze the whole picture.  Again, I commend you for not just settling under the cloud of negativity that exists but looking to come up with some solutions to the problems that you view as stress creators. Succinctly put, stress is created when we perceive there are obstacles in front of our goals with challenging, difficult, or no solutions seemingly available to solve the problem(s).  There is the short term position of burying one's head in the sand and denying there is a problem. But that approach simply does not work. Here is a suggested process to relieve your stress relative to this political drama and other situations: 1) define the problem, 2) analyze the problems and ascertain the truth as you see it taking into consideration the facts that you have available, 3) sift through the possible solution(s) to the problems, 4) decide on the best possible option(s), 5) take action on your chosen option(s),  6) review your choice(s) periodically to see if you need to restructure your plan to handle the situation, and, needless to say, 7) commit to the practice relaxation techniques like Intra Muscular Tension Control (www.stressrejectersnation.com), Deep Breathing and positive/rational thinking. Use the Intra Muscular Tension Control to work on specific areas in your body where you seem to carry the tension.
                   Now, Election Stressed, let's put this model into action.
1)     Define the problem -You have wonderfully cited stressors related to the economic and employment problems and how they have effected Americans.
2)     Analyze the problem – lots of questions may be asked as you work to create more personal tranquility. Here are just a few questions. How was the problem created? Who or what conditions created the problem? What conditions or people continue to contribute to the problem? Who are the people attempting to truly solve the problems? Are there obstructionists, if so who are they? Is either of the candidates an obstructionist or supporting obstructionists oriented policies? How likely is it that they are going to change their policies or bedfellows?  As you know, there is a difference between thinking and worrying/ "OMGing" about things. Moreover when you are truly thinking and analyzing the problem, you are less likely to be stressed and conjure up other negative emotions like anger. Your goal is to settle your mind. You can share your opinion but you can never guarantee that you are going to change someone else's mind. You may be unable to change the mind of someone who is not willing to be rational or has other hidden agendas but you can help yourself to feel better. Sometimes you have to agree to disagree with someone who is so well defended in their opinion that they cannot take in the facts. Your serenity is at stake so that battle may not be worth fighting.
3)     Sift through possible solutions – gather as many facts as you can about the policies of the candidates and evaluate the facts. If there are no facts offered consider that candidate A or candidate B may well be hiding the truth…the devil is in the detail or small print. The fact that there is little or no clear information coming from a candidate may help you form a concrete opinion about who to support. Decide on the best possible option(s) —After you have looked at the facts, choose your action. Which candidate can you support in good faith? That could well be your best possible option. If there is some other way for you to support your candidate, choose to take that action. Be a doer not a worrier. Set aside some time to make a decision instead of going back and forth daily with the media and TV news casts.
4)     Minimize stressors  – I would suggest minimizing your daily intake of media drama about the candidates and who supposedly has crawled ahead by one inch on a particular day. After all, there are weeks to go in the campaign which ends with the election on November 6, 2012. Give yourself a deadline date to make a decision and stick to it unless something greatly revealing comes to light.
5)      Review – review your choice in a reasonable period of time, maybe weekly. You do not have to be caught up in the hysteria of this campaign season. Since there are weeks to go in the campaign, choose one specific day a week to review your decision and if you think you need to adjust your decision give yourself the power to do so.
6)     Practice relaxation techniques – regular practice of relaxation techniques is always prescribed because inadvertent stressors regularly present themselves and the stressors associated with the campaign are intentionally presented.  When you are walking down a road comprised of irregularly sized rocks, you will feel a lot different than when you are walking down a smoothly paved road. Relaxation techniques can help you adjust to the bumpy road. Additional relaxation techniques include things you can control like a Stress Rejecter's 3 point attack: a) scheduling deep breathing exercises 3 times during the day for about 2-3 minutes, b) be in tune with where you tend to carry tension in your body and use the Intra Muscular Tension Control process specifically on that set of muscles 3 times a day or as needed, c) 3 times a day schedule the use of comedy (jokes, programs, etc.) and/or music to help relieve your tension and d) commit to yourself that you will create your serenity wherever you are and do so.
7)     Commitment to your personal serenity – commit to making your own positive and powerful thoughts as well as self empowering actions and you will enjoy more tranquility and smiles throughout the day.
Do not allow election drama to manufacture stress in you.
Dr. Thomas A. Parker, LPC, CPCS
The Stress Rejection Doctor
"Make it a great day and be a great friend to yourself."
Please send your questions or comments to the Stress Rejection Doctor at
comments@stressrejectersnation.com
Posted in
Featured Articles
,
Featured Articles Archives
|
Comments Off
"Give a man a fish and he can eat for a day."
     The SRN's Spotlight on Stress Rejecters In Action is on Ricky Hamilton. Ricky fights stress by fishing. He says that "when he is fishing every little problem floats away" from him. The SRN interviewer and camera caught up with Ricky at a resort on Hilton Head Island where he was leisurely fishing. He was enjoying himself and looked so relaxed the automatic question was how do you reject stress? The automatic answer was through fishing. Ricky is a father with two adult children and two younger children. He takes great pride in how he advises and mentors his children and others. His greatest accolades come from his profession as is a master chef in Las Vegas where he feeds the homeless. He gets great satisfaction out of the meals he prepares and serves to the homeless. His recipes and skills make meat so tender it just falls off of the bone and he has been commended repeated about how he meets the needs of a large number of people. Thank you Ricky for the great work you do and for sharing your secret for finding serenity.
The SRN's Spotlight on Stress Rejecters In Action is on Ricky Hamilton. Ricky fights stress by fishing. He says that "when he is fishing every little problem floats away" from him. The SRN interviewer and camera caught up with Ricky at a resort on Hilton Head Island where he was leisurely fishing. He was enjoying himself and looked so relaxed the automatic question was how do you reject stress? The automatic answer was through fishing. Rickyis a father with two adult children and two younger children. He takes great pride in how he advises and mentors his children and others. His greatest accolades come from his profession as is a master chef in Las Vegas where he feeds the homeless. He gets great satisfaction out of the meals he prepares and serves to the homeless. His recipes and skills make meat so tender it just falls off of the bone and he has been commended repeated about how he meets the needs of a large number of people. Thank you Ricky for the great work you do and for sharing your secret for finding serenity.
"When he learns to fish he can see himself relaxing for a lifetime"
Posted in
Featured Articles
,
Featured Articles Archives
|
Comments Off