← Holiday Angst
SRN Spotlight on Unsung Heroes in the Fight Against Stress: Dr. Maggie Martin →
Consumer Holiday Stress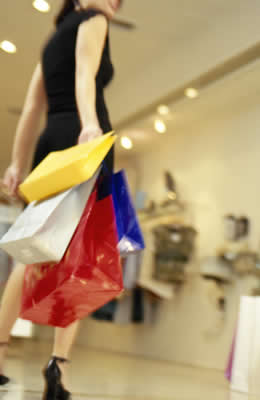 When does it ever end? Unemployed or under employed, under paying jobs, no raises, and the list goes on. Yet the desire to show loved ones and friends the value of your relationships and what they mean to you and the overall good feeling of Christmas increase the pressures to buy gifts and provide things that may put you in debt for months or years to come. In the course of getting information about possible gifts or reimbursements, have you been frustrated by calls to companies and being handed from one representative to another. Do you or a loved one have complicated and stressful travel plans? Consumers encounter numerous stressors in preparation for and during holiday seasons.
        If you are experiencing consumer holiday stress, here are a few questions you must consider: How are you going to de-stress? Are you afraid of being seen as a modern day scrooge? Is it necessary to buy gifts for every single family member? Does your family select names for gift exchanges and put a limit on how much the gift should cost? How do you handle the frustration of shopping and the crowds. Did you get pulled into the hysteria of Thursday night/Black Friday? Did you try and avoid a lot of the chaos by participating in Cyber Monday/Week?
        I hope you answered the questions above with self-empowering responses that lowered your level of stress.
        Do not forget to exercise and control your eating. It is still good to use other relaxation techniques including deep breathing, intra-muscular tension control, meditation, and deliberate slow down periods throughout the day. Control your thoughts so that you are not seduced into unnecessary purchases which can look good and manageable at the time of purchase. Reframe from impulse buying and before you purchase, make a list of all of the gifts you want to buy, the prices of the gifts and how long it will take you to pay for the gifts. It is OK to decide that the overall cost or prices of certain items are too high and if it will take you longer to pay for the items than you like, give yourself permission to temper your purchases. Hopefully, you were able to take advantage of the price reductions during Cyber Monday/Week and have used your wisdom to lessen your consumer stress.
Dr. Thomas A. Parker, LPC, CPCS
This entry was posted in
Featured Articles
,
Featured Articles Archives
. Bookmark the
permalink
.
← Holiday Angst
SRN Spotlight on Unsung Heroes in the Fight Against Stress: Dr. Maggie Martin →